Process • Services • About 7G's Jeff Isaacs
Working with Us
Every job you do with 7G Design is a collaboration.
There are things you know better than anyone — your business, your customers, your products and your markets. We take that knowledge and turn it into compelling designs, words and images crafted to achieve your marketing goals.
We approach each project from a user-centric perspective, asking how this design works from the point of view of the target audience. It's far too easy to get so close to a project that you forget that what makes sense to you as an insider might not be as clear to a newcomer. We keep the end users in mind throughout the process, presenting information in a clear, intuitive fashion.
Stylistically, we tend to follow a few famous dictums (or is it dicta?) — "Less is more," and "Perfection is achieved, not when there is nothing more to add, but when there is nothing left to take away." It's important that every element in a design, from photos to type, color and white space, works together and with a specific purpose.
Get in touch with us today to discuss your overall marketing needs or the details of your next project.

Our areas of specialization include:
Print design: We can create anything that involves ink on paper. Brochures, marketing sheets, ads, calendars, signs; from concept all the way through to the printed piece. You can also take advantage of our relationships with a wide range of printers, sign fabricators and other service providers.
Web design: We'll gladly handle the design and production of small to medium sized websites, as well as revisions to the design and organization of existing sites. For jobs that require additional expertise, we have relationships with a number of outside developers and programmers.
Branding: Online or in print, the unique combination of logo, design, color, image and type is your company's voice and personality. We can create or revise your company's visual brand identity to help ensure that everything you do sends the right message.
Exhibits: We have plenty of experience with trade show booths, whether they're 200 or 2,000 square feet. We can create layouts, graphics and multimedia integration, as well as assisting with show planning and logistics, and helping to find ways to keep your show budget under control. We partner with innovative exhibit houses that can provide additional design services, booth sales and rentals.
Photography: We can shoot editorial photography, portraits and events with a natural, journalistic approach. For jobs beyond our in-house capabilities, we partner with a network of creative image makers across the country.
Marketing Strategy: Don't have in-house marketing expertise? Let us analyze your needs and budget to determine the best mix of projects to get your message out.
About 7G's Jeff Isaacs
Jeff Isaacs is 7G Design's owner, creative director, designer, receptionist and juggler. Jeff is a twenty year veteran of the business, providing design services and leadership to corporate in-house marketing departments. He has extensive experience in designing for both paper and screen in his clean, modern signature style.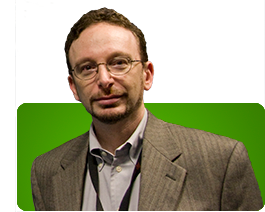 Like any good designer, Jeff is well schooled in the fundamental principles and techniques underlying layout and typography. But he combines this with both real-world business insight and an extremely deep knowledge of the nuts and bolts of production, both in print and on the Web. This means that your projects will not only be well crafted, but will help achieve your specific business objectives and will reproduce beautifully and accurately.
Jeff is also an experienced photographer, with a background in photojournalism, small product photography and fine art. In addition to being able to create original photography for many jobs, Jeff's photo background informs his layouts and lets him effectively choose stock photography or manage shoots.
In addition to his visual skills, Jeff is adept at creating concepts and writing copy designed to perfectly position your company and products. He approaches writing projects with both brevity and wit to help ensure that the reader's attention is captured and kept.
Jeff has also managed the design, logistics and construction of over 60 trade show booths, both large and small. He's developed a knack for taming the myriad details of an exhibit and delivering effective results, even on increasingly tighter budgets.
Jeff is a New Jersey native living in Northern Virginia with his wife and two sons. He's a Rutgers University graduate and lifelong Yankee fan. Give Jeff a call to talk about your latest project — even if you root for the Red Sox.